INDIA INSULATION FORUM : OUR MISSION
To enhance awareness of using thermal insulation in building envelope and cold chain industry for energy conservation through coordination with Government bodies & nodal agencies.
Membership Benefits
The India Insulation Forum has the full unction of the Bureau of Energy Efficiency of the Ministry of Power. This means that it is an approved body to discuss and facilitate policy change in the most efficient and acceptable manner. Therefore, membership in the IIF helps the industry voice and thus your voice to be heard!
Access to key stakeholders
Membership in the IIF also entails the access to key stakeholders in the Construction Industry, some of them who are also Forum members.
Participation in Seminars
The Forum allows participation in Seminars for Stakeholders, Technical Training Sessions for Applicators, Professionals & Home Owners
Insulation compliant
The Forum's vision of building a regard for insulation in the consumer's mind is bound to be quickly realized.
Sharing data
The IIF will work as a single platform for all information and action on the Insulation industry in India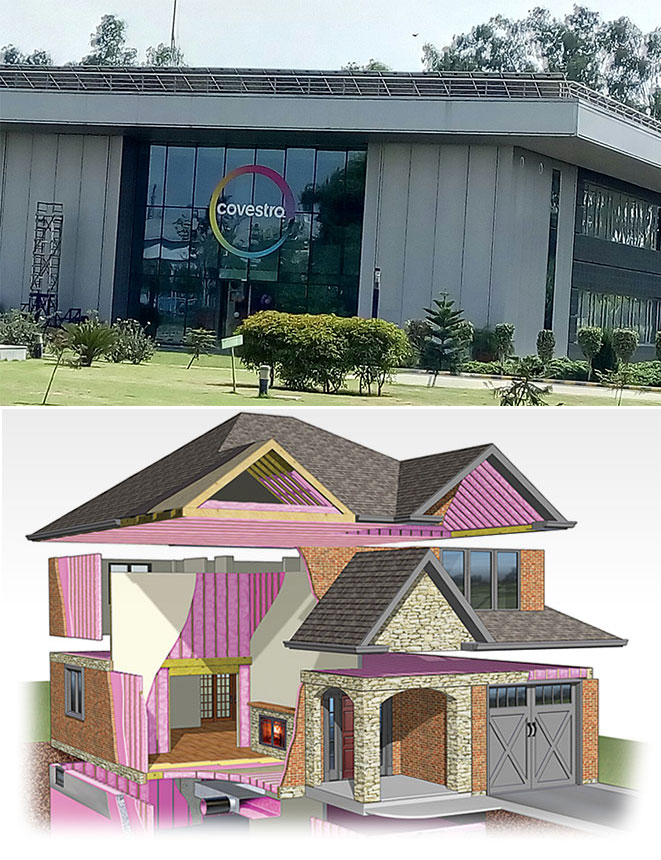 Architecture is our 'third skin'
Architecture is our 'third skin' (after skin & clothing). Architecture has always been closely linked to social requirements and social change.
Direct Effect
Buildings have a direct effect on healthy living – Poor ventilation – High heat transfer coefficient of building materials – Condensation & Structural Damage
Design Process
Giving the design process a specific direction governed by external factors as below: – Conservation of resources – Climate protection – Energy efficiency